Attention Back Pain & Sciatica Sufferers! Free Back Pain Workshop
"Learn To Manage Low Back Pain & Sciatica Without Medication, Injections, or Surgery"
Saturday, Oct 20th
10:00 AM
455 Route 9 South Manalapan, NJ 07726
Enter Your Info Below To Register For The Workshop

We value your privacy and would never spam you
THIS FREE WORKSHOP  IS FOR YOU IF:
1

You've missed work due to sciatica or back pain

2

You've missed out on family vacation or activities you love because you're afraid of aggravating your sciatica

3

You've found yourself worrying more about your pain, numbness, and tingling rather than living your life.

4

You've TRIED EVERYTHING and just want to get back to normal.
What Do Others Have To Say About The Back Pain Workshop?
"I have had two back surgeries. After my first surgery, I went to 6 different PT places, none of which I noticed any improvement. After this past surgery and coming to Game Shape Physical Therapy, I have noticed BIG changes! Everyone here truly cares about my progress. Now I notice that they have helped me gain some muscle back. Also, I am now able to touch my toes. I would recommend this place to anyone. They make you feel like family!"
Christopher Wolfe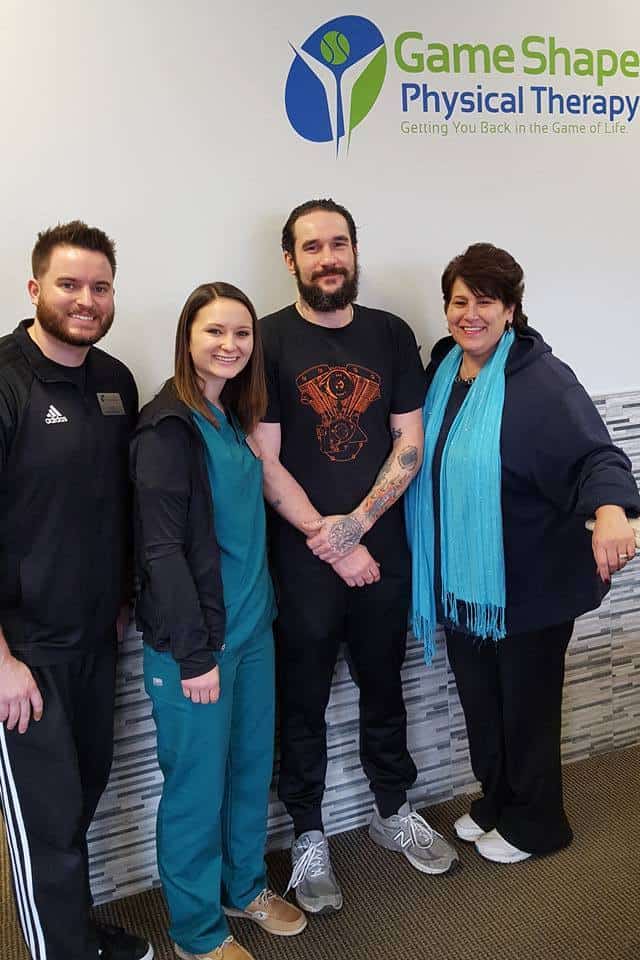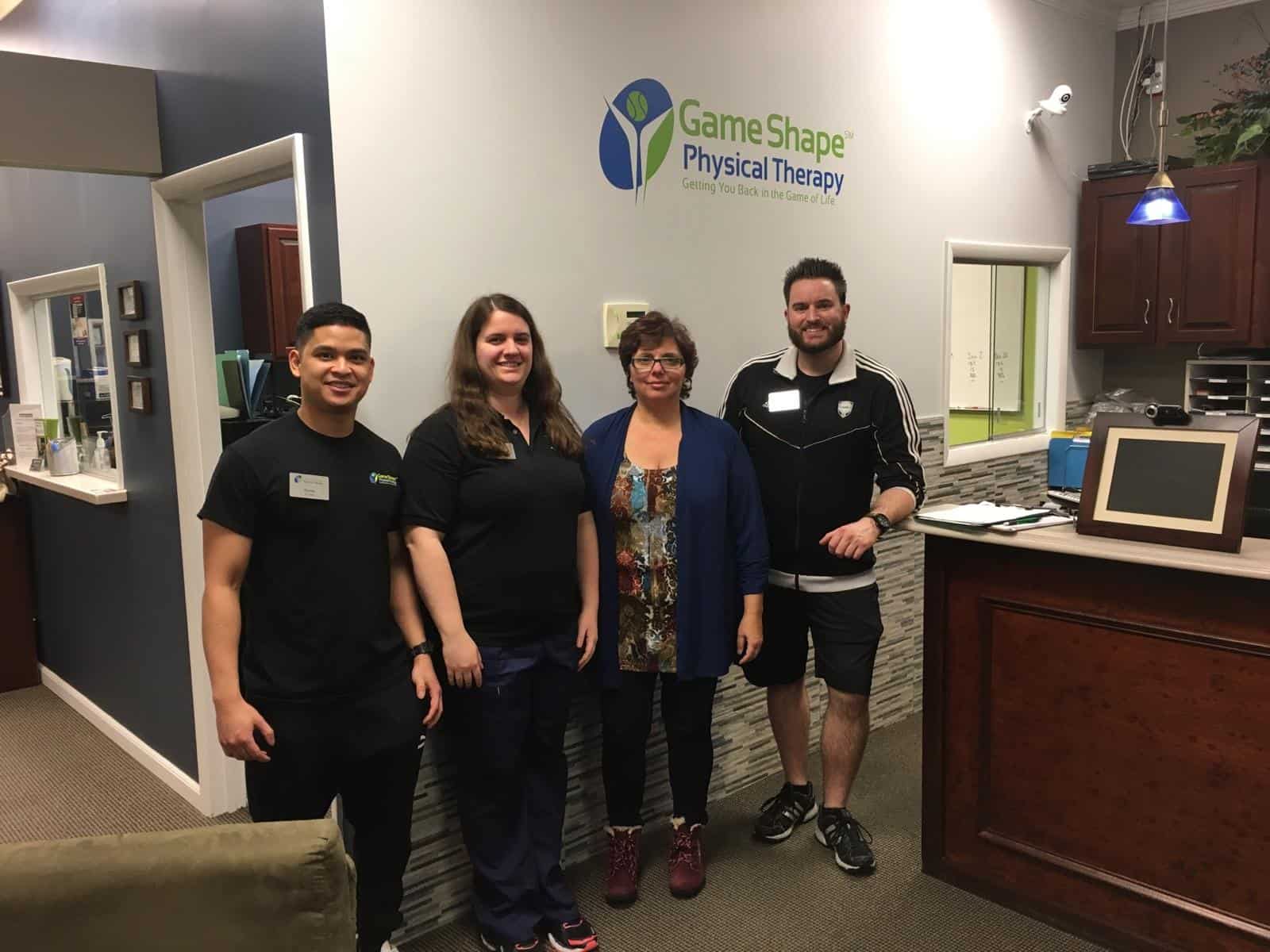 I started coming to Game Shape Physical Therapy in December 2016. At that time, walking for more than 5 minutes was painful. I would experience severe gripping pains in my lower back. Additionally, I would get pain running from my lower back down my left leg and was restless while sleeping. Currently, I can walk for 20-30 minutes with a little tightness and the pain traveling down my left leg while lying down has subsided significantly. And, many nights I do not experience it at all. My experience with Game Shape has been wonderful. All the staff are professional and attentive, warm and skilled at what they do. I appreciate their organization and professionalism a great deal, and would recommend Game Shape Physical Therapy to family and friends!
Angela Minervini Denton
Number of Stars: 5 Content Of Review: This was the first time i ever experienced Physical Therapy and was happily surprised at how well all the physical therapists took an interest in helping me get better from my sciatic pain and herniated disc problems. All the therapists gradually watched as I got better and added new stretching techniques. They cared about my condition and always asked if I was feeling better or if there was any problem. There is no doubt that Game Shape PT is the reason that all of my pain subsided and I am able to walk again without pain or discomfort. I thank all for their expertise and kindness in getting me back to shape. .
Harry Haberman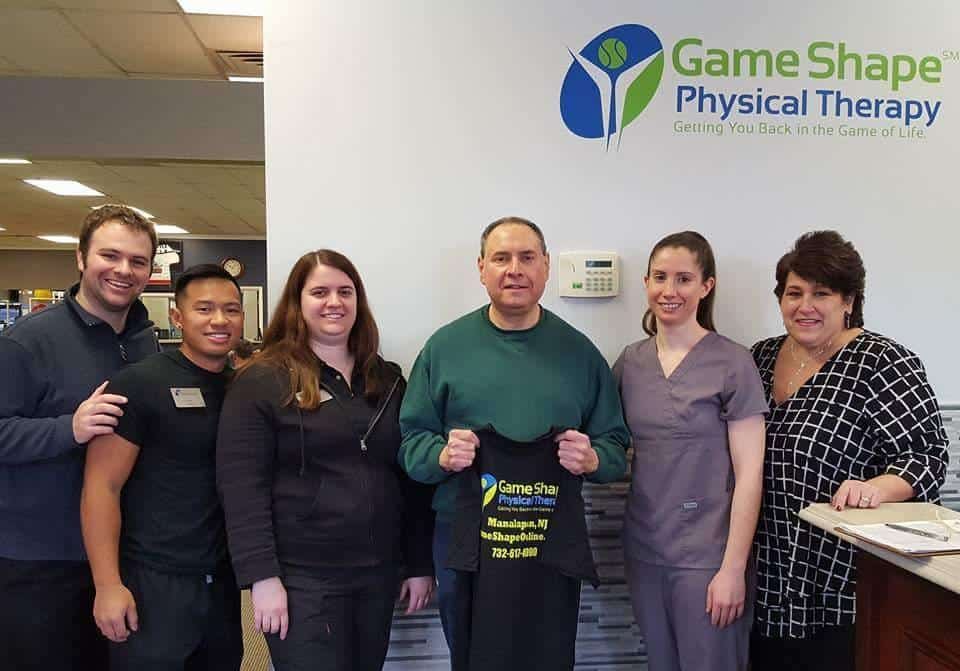 We have limited spots available and space will fill up fast, so register now to avoid missing out.
Enter Your Info Below To Register For The Workshop

We value your privacy and would never spam you